Steel Reserve
Island Stage, North Hero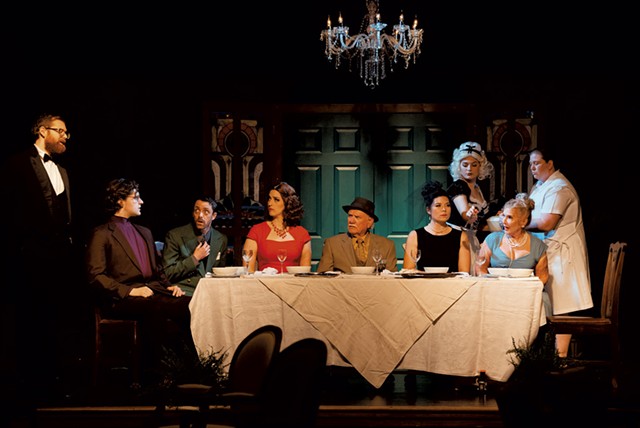 COURTESY OF MOHO PHOTOGRAPHY
Island Stage's Clue in 2022


Island Stage was founded in 2014 to produce theater in the Champlain Islands with the long-term hope of establishing a permanent venue. Most shows
have been performed at the North Hero Community Hall, but this summer the group will produce the funny and heartwarming Steel Magnolias at the
Black Box Theater at Main Street Landing Performing Arts Center in Burlington. Performing in the city expands the group's potential viewers.
Still, original founder Noni Stuart said, "It left us in a quandary: How to serve our island audience?"


For now, Island Stage is offering discounted tickets to islanders, but the company's future is uncertain. Stuart, the only remaining founder, will leave this year.
"It would be an ideal time for anyone with a passion for theater and a love for the islands to step forward," she said.


Many community theater groups struggle to build and maintain a band of volunteers. For Island Stage, this transition could be a
crossroads or merely a bump in the road.


In Magnolias, Stuart will play the audaciously rude Ouiser Boudreaux, part of a cast of semiprofessionals. "The play portrays
friendship and community, exactly what we seek to strengthen in the islands," she said.


Please Read The Full Article About VT Summer Theater on SEVENDAYSVT.COM