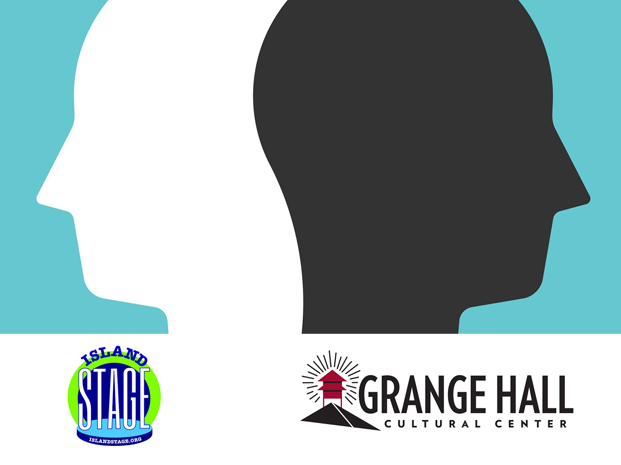 Perceptions: An Evening of Short Plays
Island Stage is thrilled to announce an exciting lineup for their production Perceptions:
An Evening of Short Plays for its Summer 2021 season. An outdoor
performance on August 29th at beautiful Snow Farm Vineyards in South Hero
featuring original work by New England playwrights.
Twelve actors playing sixteen roles directed by six directors take six original short plays on comedic,
dramatic and quirky adventures exploring the way that perceptions can be unreliable, uproarious
and ultimately unifying!
Pigments of Imagination by Hortense Gerardo, playwright based in Boston and director of the Anthropology,
Performance, and Technology (APT) program at the Univ. of California, San Diego. www.hortensegerardo.com
Reunion by Jeanne Beckwith. Her plays have been staged from coast to coast and as far away as Dublin, London,
and Istanbul. jeannebeckwith.com
Organic Seed and Beatrix Potter Must Die! by Patrick Gabridge, playwright, novelist, and screenwriter. gabridge.com
Psychologically Incomplete by Maura Campbell screenwriter, playwright, director, and author. mauracampbellplays.com
The Popular Truth Game Show by Lesley Becker, playwright, director. Her plays have been staged in
Vermont and Brooklyn. Her work is online at the New Play Exchange.
---
FRUIT OF THE ZOOM FESTIVAL Vermont Playwrights Take the Virtual Stage
While COVID might keep us physically apart, Zoom gives us the unique opportunity to work with artists from all over. Join us for a wonderful chance to experience creative, relatable, and remote storytelling in your own home.
The performances are free, but donations are welcome. Donation button is located at the bottom of the page. The plays cover the spectrum from comic to mysterious to existential, so there is something for everyone.
Program Details:
Noni Stuart Producer
Jillian Holland Stage Manager
Shannon Sanborn Technical Director
Please click HERE for bios.
Improv with Sasha by Lesley Becker
 
Lesley Becker  
Director  
Dana Block
Maggie  
Ariella Mandel
Ashley  
Andy Hamling
Craig
Torri Hixon  
Mariana
Paul Cavaliere  
Charles
 
 
Back of the Line by Susan Loynd & Ashley Hall
 
Shannon Sanborn  
Director  
Ashley Hall  
Megan  
Susan Loynd
Liz
 
The Photograph by Dvora Zipkin  
 
Dvora Zipkin  
Director  
Andra Krushenick Kisler  
Patty  
Shanon Sidell  
Zipporah  
 
 
Perfect Match by Jeanne Beckwith
 
Jillian Holland
Director
Lindsey White
Maria
Dom Wood  
Calvin  
 
 
Zoom Reunion by Jeanne Beckwith  
 
Noni Stuart  
Director  
Tara OReilly  
Anna  
Andra Krushenick Kisler  
Inez  
Doug Bergstein  
Nathan  
Paul Cavaliere  
Jeremy  
 
 
Dream Circle by Pamela Formica  
 
Natasha Mieszkowski  
Director  
Josh Neilson  
Al  
Mary Scripps  
Elaine  
Laine Gillespie  
Liza  
Dawn Kearon  
Kat  
Bob Carmody  
---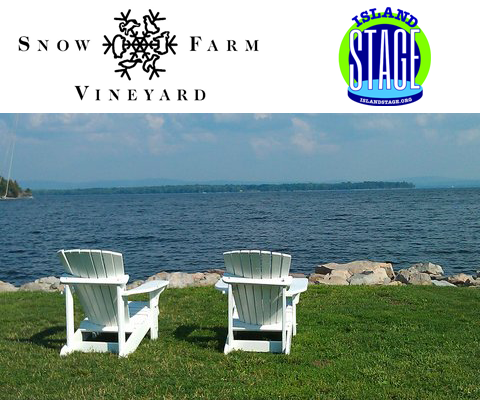 AUGUST 30, 2020 @ 5:30 PM
SNOW FARM VINEYARD
SOUTH HERO, VT
SUMMER SOLILOQUIES
Island Stage Presents: An evening of monologues and music
Enjoy contemporary and classic monologues that offer comic relief and
reflection interspersed with a selection of music for flute and guitar to
soothe and uplift the spirit. The Vineyard's own delicious wines will be on
offer. They will also serve Zero Gravity Beers with a Green State Lager and
Conehead. Audiences are welcome to bring snacks or a picnic to enjoy
during the intermission.
.
---

North Hero Community Hall Route 2 North Hero, VT
CHARLOTTE'S WEB IS NOT JUST FOR KIDS!
Based on the classic tale by E.B White and adapted for theater by Joseph Robinette, "Charlotte's Web" tells the story about how the dire fate of a runt pig named "'Wilbur", is miraculously altered by the efforts of an altruistic spider named "Charlotte".
The story touches on some important contemporary yet timeless themes: How we are different yet connected at the core by our humanity. How we can reach across the divide of "difference' to sustain life and thereby safeguard future generations. And ultimately, this is about the profound and transformative nature of friendship. For example, even a gluttonous rat named "Templeton" rises above his own self-serving nature to help save "Wilbur", the pig!
Our large and talented cast is comprised of very experienced actors, singers and dancers, as well as some for whom this will be a debut performance. Most of our youngest performers are from the Islands, but we also have adults who hail from Montpelier, South Burlington and Milton! Some are experienced actors/dancers/singers who have had a long history performing on the Islands and elsewhere. For a few it will be their swan song, and for others, a return to the stage after a long absence. There will even be some surprise cameo appearances from well-known personalities in the community!
We hope to delight, move, surprise, and WOW you.
BE CAUGHT IN A WEB OF ENCHANTMENT!
CAST
WILBUR: Mars Turbide
CHARLOTTE: Jaylin Rae
FERN: Elsa Althoff
TEMPLETON: John Larabee
GOOSE: Maureen Seivwright
GANDER: George Seivwright
SHEEP: Kerry Cameron
LAMB: Lila Hanfield
MARTHA ARABLE: Wendy Duval & Noni Stuart (Sat. 7/27)
JOHN ARABLE: Dave Belvedere
AVERY: Felix Patrie
HOMER ZUCHERMAN: Lee Kimball
EDITH ZUCKERMAN: Laura Limoge
LURVY: Shannon Lowe
CHORUS MEMBER & FAIRGOER #1: Gwyneth Hood
CHORUS MEMBER, FAIRGOER #2 & PHOTOGRAPHER: Katie St.Raymond
CHORUS MEMBER, FAIRGOER #3 & REPORTER: Jim Wood
FAIR ANNOUNCER & VOICE ON LOUDSPEAKER: Bill Tourville
UNCLE: Walter Chesnut
BABY SPIDERS: Katie St. Raymond, Gyneth Hood & Jill Holland
FAIR JUDGES: Surprise cameos appearances!
VOCALS: Jaylin Rae, Walter Chesnut, Dave Belvedere, Bill Tourville and Animals.
DANCERS: Sunny Wickenden (Aerial Dance) Elsa Althoff & Felix Patrie (Streamer Dance), Kerry Cameron & Bill Tourville (Waltz) and Animals.
PRODUCTION
DIRECTOR: Noni Stuart
ASSISTANT DIRECTOR: Shannon Lowe
PRODUCER/ MARKETING: Noni Stuart, Bill Champagne
STAGE MANAGER: Jill Holland
SET DESIGN & PAINTING: Lindsey Baldwin
WEB DESIGN and BUILD: Noni Stuart
SET BUILD: Larry Smith, Guy Goulet & Bill Champagne
MUSIC DIRECTOR: Walter Chesnut
VOCAL DIRECTOR: D.J. Tetreault
MUSICAL ARRANGEMENT: Margaux Simmons
MUSIC TECHNICIAN: Jet Jaguar (Idle Productions)
DANCE CHOREOGRAPHY: Liza Matton Mercy, Jill Holland & Kerry Cameron
LIGHTING & SOUND DESIGN: Elliot Stevenson
COSTUME DESIGN: Kim Julow
COSTUME SEWERS: Kim Julow, KC Barton, Naomi King, Cindy Spence
POSTER, POSTCARD, PROGRAM COVER & BANNER DESIGN: Wendy Duval
PROGRAM LAYOUT: Walter Chesnut
---
LOVE LETTERS by A.R. Gurney
@ The North Hero House for Dinner and Entertainment
September

Dates: Sept. 28 & 29!

This Production Was Encored in February, 2019
Price is $69 Per Person and Includes a 3 Course Meal (salad, entree & dessert), Along With The Performance
Overnight Packages are Available, Please Inquire at 802-372-4732
Andrew Makepeace Ladd III and Melissa Gardner, both born to wealth and position, are childhood friends whose lifelong correspondence begins with birthday party thank-you notes and summer camp postcards. Romantically attached, they continue to exchange letters through the boarding school and college years—where Andy goes on to excel at Yale and law school, while Melissa flunks out of a series of "good schools." While Andy is off at war Melissa marries, but her attachment to Andy remains strong and she continues to keep in touch as he marries, becomes a successful attorney, gets involved in politics and, eventually, is elected to the U.S. Senate. Meanwhile, her marriage in tatters, Melissa dabbles in art and gigolos, drinks more than she should, and becomes estranged from her children. Eventually she and Andy do become involved in a brief affair, but it is really too late for both of them. However Andy's last letter, written to her mother after Melissa's untimely death, makes it eloquently clear how much they really meant, and gave to, each other over the years—physically apart, perhaps, but spiritually as close as only true lovers can be.
Director: Kim T. Julow
---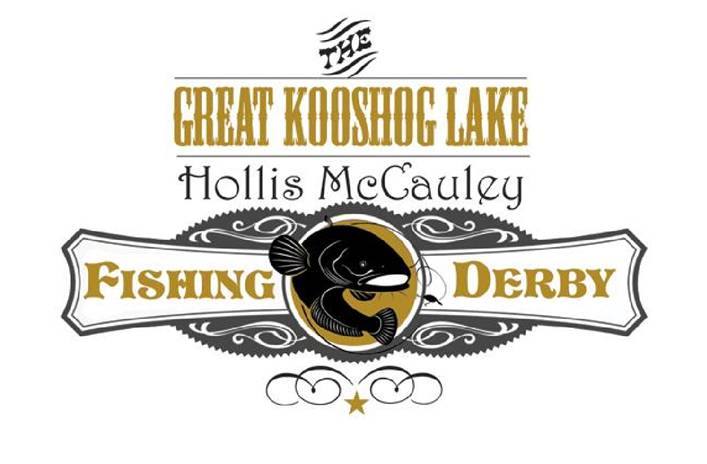 THE GREAT KOOSHOG LAKE HOLLIS McCAULEY FISHING DERBY, by NORM FOSTER
Canada's favorite playwright comes to the Islands this summer with a quirky funny and heartwarming 'fish out of water' comedy, complete with romance, broken hearts and the hunt for an elusive fish called Hollis McCauley. Laughter abounds throughout this wacky tale to end all fish stories, but in true Norm Foster form, it is filled with real people and real heart!!
Directed by Noni Stuart
Produced by Wendy Duval
Performance Dates: July 13, 14 and 15
Show Times: Fri @ 7:30, Sat @ 2:00 and 7:30, Sun @ 2:00
The North Hero Community Hall Theater, North Hero VT 05474

Click Here for Directions to the North Hero Community Hall Theater
Tickets; $15 Adults, $12 Children and Seniors.
STARRING:
Dave Belvedere as JAMES BELL
Shannon Lowe as SIENNA
Whitney Maxham as MELANIE
Don Loeb as KIRK DOUGLAS
Maggie York as RHONDA
THE GREAT KOOSHOG LAKE HOLLIS MCCAULEY FISHING DERBY is staged by arrangement with Pam Winter, GGA, www.ggagency.ca.
THE GREAT KOOSHOG LAKE HOLLIS MCCAULEY FISHING DERBY was first produced by A Missing Link Theatre Company at the London Convention Centre in London, ON, in April 2013.
---

CAST LIST:
Vanya- Bill Pelton
Sonia- Mary Scripps
Masha- Noni Stuart
Spike- Justin Gardner
Cassandra- Vivian Jordan
Nina- Carli Harris
Director: Bob Carmody
Stage Manager: Mckenna Bovay
Set Design: Frank Edmonds
Costume Design: Kim T. Julow