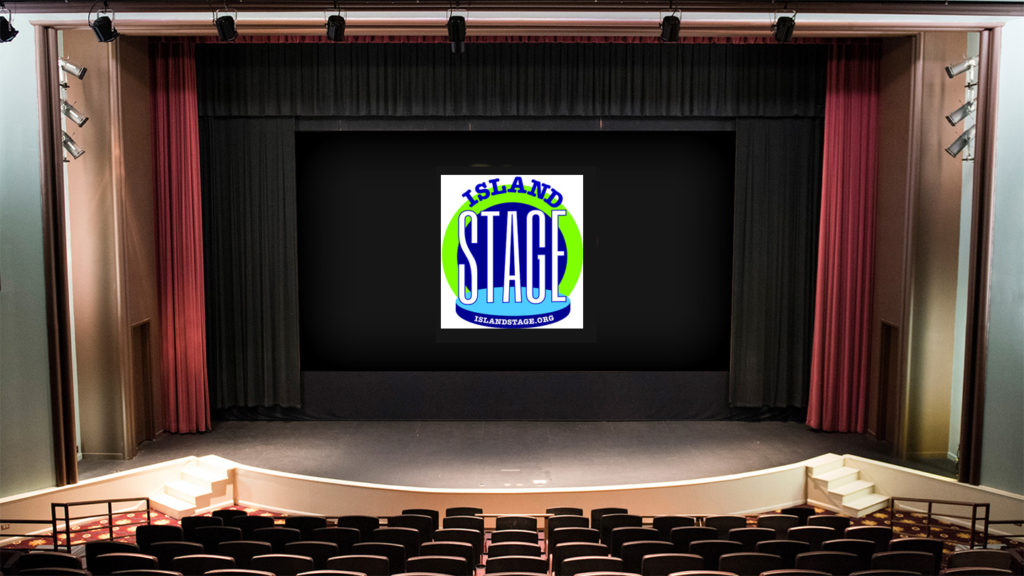 Vermont Playwrights Take the Virtual Stage
Island Stage will air Fruit of the Zoom, a festival of six short plays by Vermont playwrights, find the link to the Island Stage YouTube page here, Saturday, March 20 at 7pm.
Island Stage is very sorry for the disappointment and any inconvenience our having to postpone the Festival may have caused you!!
We encountered unanticipated challenges uploading certain music to YouTube, which we couldn't solve by the deadline.
The show will be available by clicking the video below, after Saturday, March 20 @ 7 PM.
While COVID might keep us physically apart, Zoom gives us the unique opportunity to work with artists from all over. Join us for a wonderful chance to experience creative, relatable, and remote storytelling in your own home.
The performances are free, but donations are welcome. Donation button is located at the bottom of the page. The plays cover the spectrum from comic to mysterious to existential, so there is something for everyone.
Program Details:
Noni Stuart Producer
Jillian Holland Stage Manager
Shannon Sanborn Technical Director
Please click HERE for bios.
Improv with Sasha by Lesley Becker
Lesley Becker
Director
Dana Block
Maggie
Ariella Mandel
Ashley
Andy Hamling
Craig
Torri Hixon
Mariana
Paul Cavaliere
Charles
Back of the Line by Susan Loynd & Ashley Hall
Shannon Sanborn
Director
Ashley Hall
Megan
Susan Loynd
Liz
The Photograph by Dvora Zipkin
Dvora Zipkin
Director
Andra Krushenick Kisler
Patty
Shanon Sidell
Zipporah
Perfect Match by Jeanne Beckwith
Jillian Holland
Director
Lindsey White
Maria
Dom Wood
Calvin
Zoom Reunion by Jeanne Beckwith
Noni Stuart
Director
Tara OReilly
Anna
Andra Krushenick Kisler
Inez
Doug Bergstein
Nathan
Paul Cavaliere
Jeremy
Dream Circle by Pamela Formica
Natasha Mieszkowski
Director
Josh Neilson
Al
Mary Scripps
Elaine
Laine Gillespie
Liza
Dawn Kearon
Kat
Bob Carmody
Larry
[wpedon id="815″]