LOVE LETTERS by A.R. Gurney
@ The North Hero House for Dinner and Entertainment 
September

Dates: Sept. 28 & 29!

This Production Was Encored in February, 2019

 
Price is $69 Per Person and Includes a 3 Course Meal (salad, entree & dessert), Along With The Performance
Overnight Packages are Available, Please Inquire at 802-372-4732
Andrew Makepeace Ladd III and Melissa Gardner, both born to wealth and position, are childhood friends whose lifelong correspondence begins with birthday party thank-you notes and summer camp postcards. Romantically attached, they continue to exchange letters through the boarding school and college years—where Andy goes on to excel at Yale and law school, while Melissa flunks out of a series of "good schools." While Andy is off at war Melissa marries, but her attachment to Andy remains strong and she continues to keep in touch as he marries, becomes a successful attorney, gets involved in politics and, eventually, is elected to the U.S. Senate. Meanwhile, her marriage in tatters, Melissa dabbles in art and gigolos, drinks more than she should, and becomes estranged from her children. Eventually she and Andy do become involved in a brief affair, but it is really too late for both of them. However Andy's last letter, written to her mother after Melissa's untimely death, makes it eloquently clear how much they really meant, and gave to, each other over the years—physically apart, perhaps, but spiritually as close as only true lovers can be.
Director: Kim T. Julow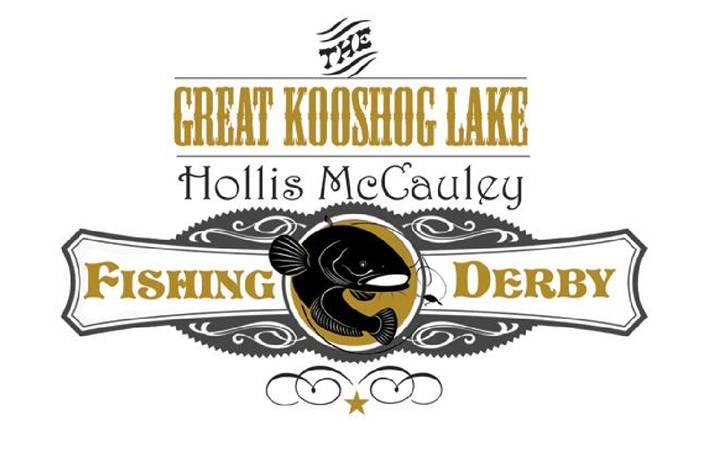 THE GREAT KOOSHOG LAKE HOLLIS McCAULEY FISHING DERBY, by NORM FOSTER
Canada's favorite playwright comes to the Islands this summer with a quirky funny and heartwarming 'fish out of water' comedy, complete with romance, broken hearts and the hunt for an elusive fish called Hollis McCauley. Laughter abounds throughout this wacky tale to end all fish stories, but in true Norm Foster form, it is filled with real people and real heart!!
Directed by Noni Stuart
Produced by Wendy Duval
Performance Dates: July 13, 14 and 15
Show Times: Fri @ 7:30, Sat @ 2:00 and 7:30, Sun @ 2:00
The North Hero Community Hall Theater, North Hero VT 05474

Click Here for Directions to the North Hero Community Hall Theater
Tickets; $15 Adults, $12 Children and Seniors.
STARRING:
Dave Belvedere as JAMES BELL
Shannon Lowe as SIENNA
Whitney Maxham as MELANIE
Don Loeb as KIRK DOUGLAS
Maggie York as RHONDA
THE GREAT KOOSHOG LAKE HOLLIS MCCAULEY FISHING DERBY is staged by arrangement with Pam Winter, GGA, www.ggagency.ca.
THE GREAT KOOSHOG LAKE HOLLIS MCCAULEY FISHING DERBY was first produced by A Missing Link Theatre Company at the London Convention Centre in London, ON, in April 2013.

CAST LIST:
Vanya- Bill Pelton
Sonia- Mary Scripps
Masha- Noni Stuart
Spike- Justin Gardner
Cassandra- Vivian Jordan
Nina- Carli Harris
Director: Bob Carmody
Stage Manager: Mckenna Bovay
Set Design: Frank Edmonds
Costume Design: Kim T. Julow